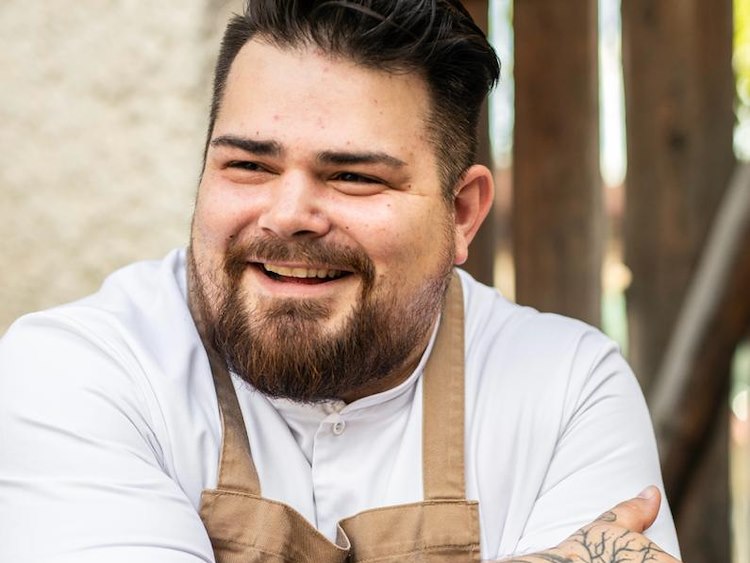 "In the kitchen, I'm always thinking about the details and how to be consistent in the experience the guests will get.. When your goals are details, it reflects in everything! "
Jan Horák has spent most of his professional life abroad, cooking in luxury hotels and Michelin-starred restaurants. From an early age, he learned from renowned chefs around the world. He is still in contact with some of them and gets inspired by them. During his career, he has been working in several international Michelin restaurants such as Restaurant Jordnær in Copenhagen (2*), Restaurant Cracco in Milan (1*) and Hotel Adlon Kempinski Berlin (2*).
He gained a lot of knowledge and experience during his studies at prestigious international schools in Switzerland and London. His internships in Berlin and in sunny Malta at the Kempinski San Lawrence Hotel were very beneficial for him. His next career steps led him to the Ritz Hotel in London. For several years he lived in Zurich, Switzerland, where he cooked in a luxury restaurant and the Park Hyatt Hotel. He also worked under the same hotel company for almost two years as a Sous Chef in Abu Dhabi, United Arab Emirates. Although traveling and exploring new cultures is Jan's passion, he returned to his home country in the spring of 2019 and put his extensive experience to work at the CottoCrudo restaurant at the Four Seasons Prague.