Mysterious Way of Thinking and Drinking
The birthplace of our iconic St. Thomas beer, the Brewery is a historic location of unequaled value. An artificial grotto first created centuries ago to brew the monastic dark brew, it now serves as our premium bar location. During the communist regime it used to be a worker's pub and as such was damaged by grease from the kitchen, cigarette smoke and a constant onslaught of people, but during a careful renovation, it has been restored to its former glory. Try some of our signature cocktails or the beer itself, and indulge yourself in a storied atmosphere truly worthy remembering.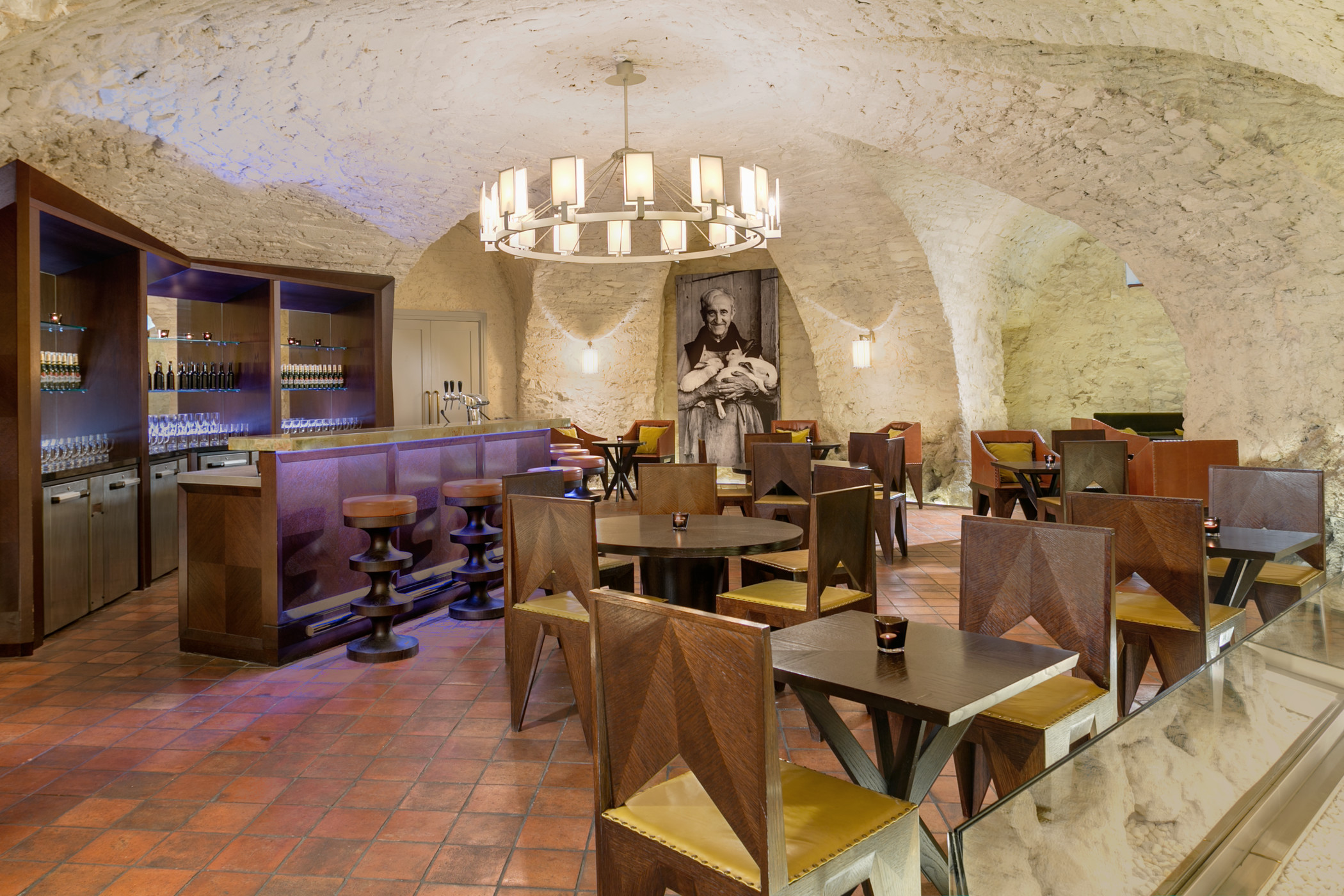 Our menu consists of 32 cocktails including seasonal drinks and signature cocktails,however the bartenders are always willing to prepare almost anything you can think of. If you are searching for privacy, a distinctive vibe and high quality service, it is a great place to go.
Extraordinary selection of Gin and other premium spirits are worth the try.
Augustinian angels' cocktails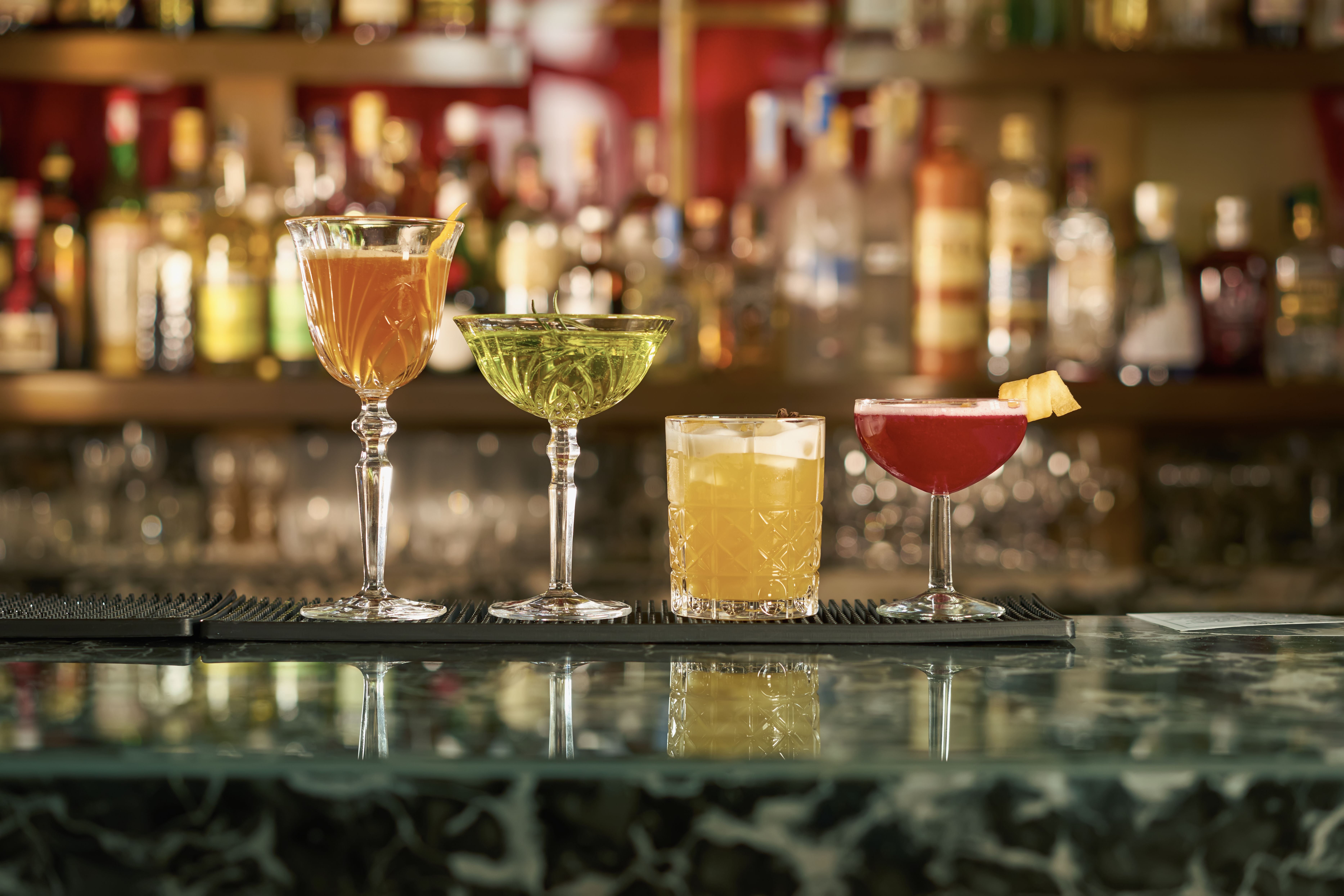 Inspired by the Angels' Fresco
Signature creations of our head bartender are inspired by the recently restored baroque ceiling fresco in the Refectory, a floor higher, from the 18th century.
There are four Angels represented on the fresco: Michael, Gabriel, Raphael and Jophiel. Each one of them wears a cloth of different color and carry different items: Baculum, Liber, Cingulum and Galericulum after which the cocktails are named. It's definitely worth going and seeing the fresco with your own eyes.
BACULUM
RUM 3 YEAR'S OLD, GARAM MASALA SYRUP, PINEAPPLE JUICE A CREAM
Since the Middle ages, Baculum symbolizes that the bishop is the leader of the believers. Shape varies according to the type of Christian church – the Roman Catholic Church has it wrapped on top into a spiral, the Greek Catholic and the Orthodox Church have two snakes at the end.
LIBER
GIN (INFUSED WITH ROSEMARY & THYME FROM THE MONASTERY GARDEN), CHARTREUSE VERT, LILLET BLANC & ABSINTH
Since the early ages, Augustinians have always praised students, as they were very influential in the areas of academics and discipline. Popular in education centers all over Europe, they have always been closely associated with Charles University located in Prague.
CINGULUM
COGNAC DELAMAIN, HRUSKOVICE ZUFANEK PEAR BRANDY, STRAWBERRY LIQUEUR, INFUSED RUM CHERRY & FRESH LIME JUICE
Cingulum represents a wide white cord which the monks wear around their waiste over their long robes.
GALERICULUM
AMARETTO DI SARONNO, HOMEMADE BITTERS (HERBS FROM THE MONASTERY GARDEN) & FRESH LIME JUICE.
This is a ceremonial hat used mainly by Roman Catholic dignitaries. Over time, shapes have changed from a rounded cap to a high triangular shape.
St. Thomas Beer
Monastic Liquid Treasure
In 1352 King Charles IV. bestowed the right to brew beer upon the Augustinian monks and for 600 years after, St.Thomas beer had been produced by the monks. Former brewery was located in our hotel's Monastic Room and malt-house was in the current St.Thomas Brewery Bar until 1930. In 1948 communist party took over the brewery and after few years production stopped in 1951.

Augustine hotel opened in 2009 and while brewing technology is not present in the hotel anymore, Augustinian monks passed the ancient recipe to the hotel owners and production was restored in a small craft brewery not far from Prague. Also, Mr. Matuška, the brewmaster opened his own brewery in 2009 and Augustine hotel was one of his first customers. Matuška brewery beers are now listed in two Czech Michelin star restaurants, the one and only Czech brewery.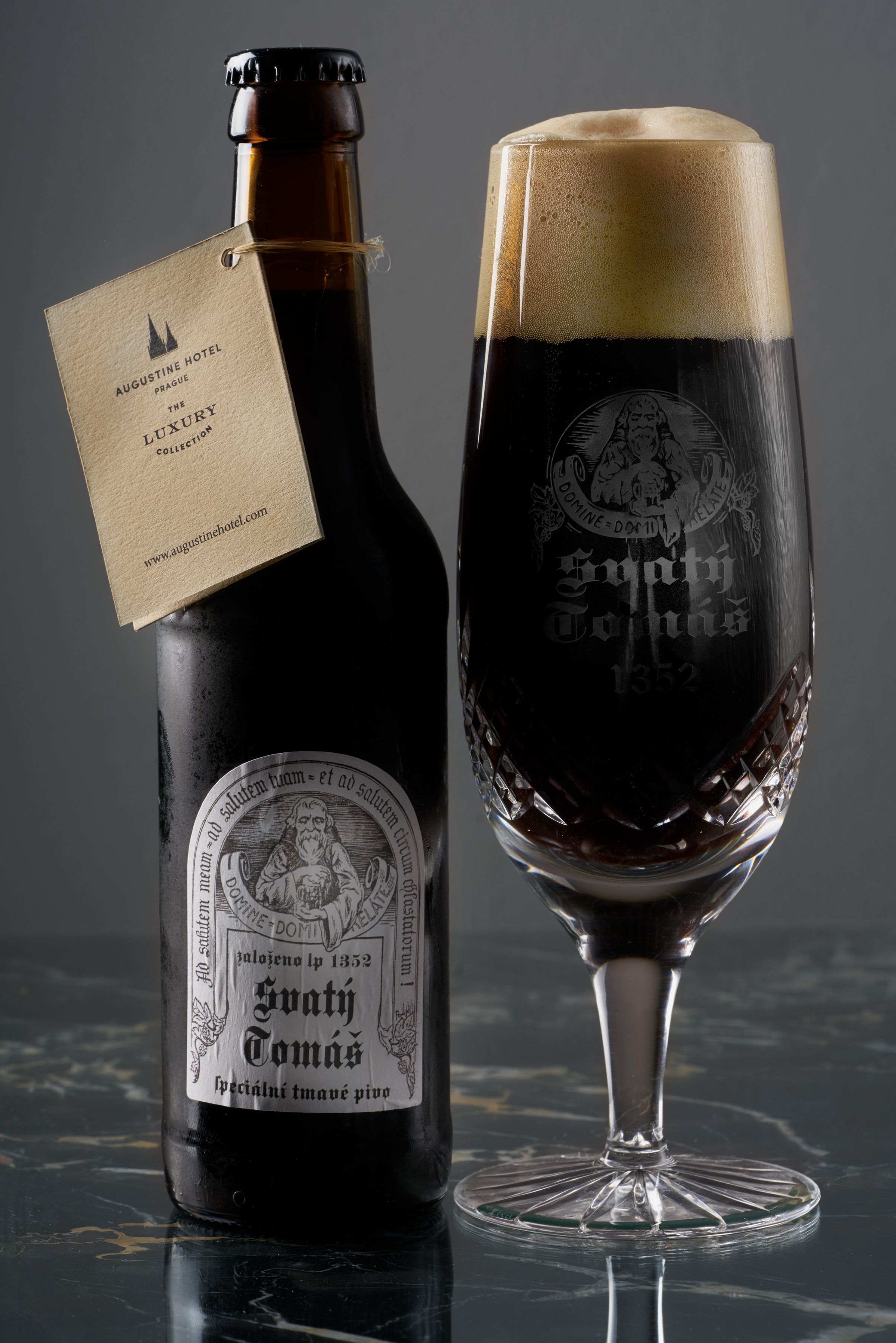 Contact
Hours of Operations:
Sunday – Thursday
11:00 – 24:00
Friday – Saturday
11:00 – 01:00
Telephone: +420 266 112 283

Monday - Friday

6:30 AM - 11:00 PM

Saturday - Sunday and bank holidays

7:00 AM - 11:00 PM