Enjoy dinner in this historic location this winter season
The Refectory, former dining hall of the Augustinian monks, is a one of a kind venue decorated with original 18th century frescoes depicting the symbols of St. Augustine and his order. This romantic and historic venue now has become our evocative dinner location, offer a delightful a la carte selection prepared by celebrity chef Marek Fichtner, paired with a selection of local and international wines, signature cocktails and our very own St. Thomas dark monastic beer. Discover one of Prague's best-kept secrets and embark upon an epicurean journey in this uncommon venue.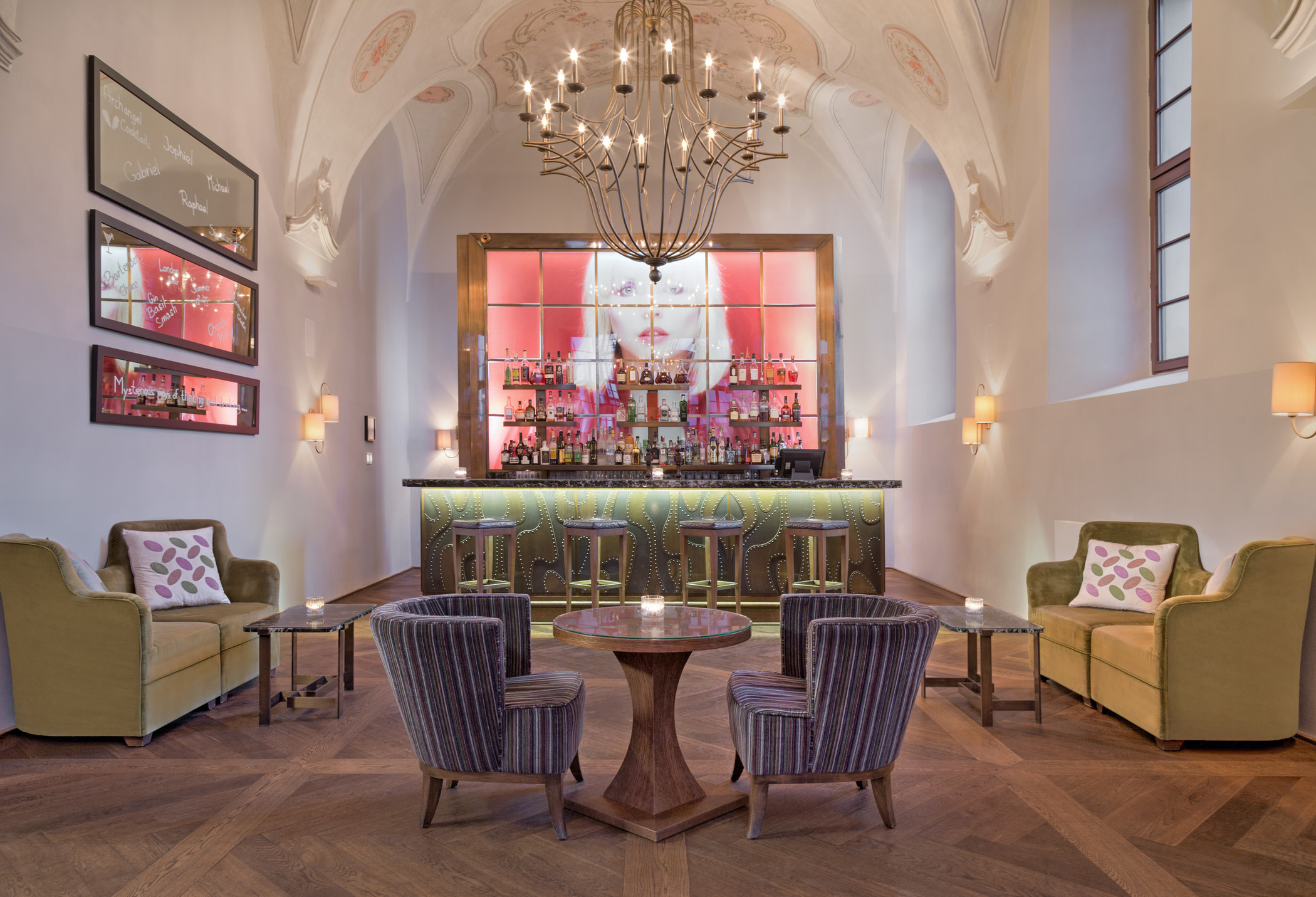 An epicurean journey presented by Chef Marek Fichtner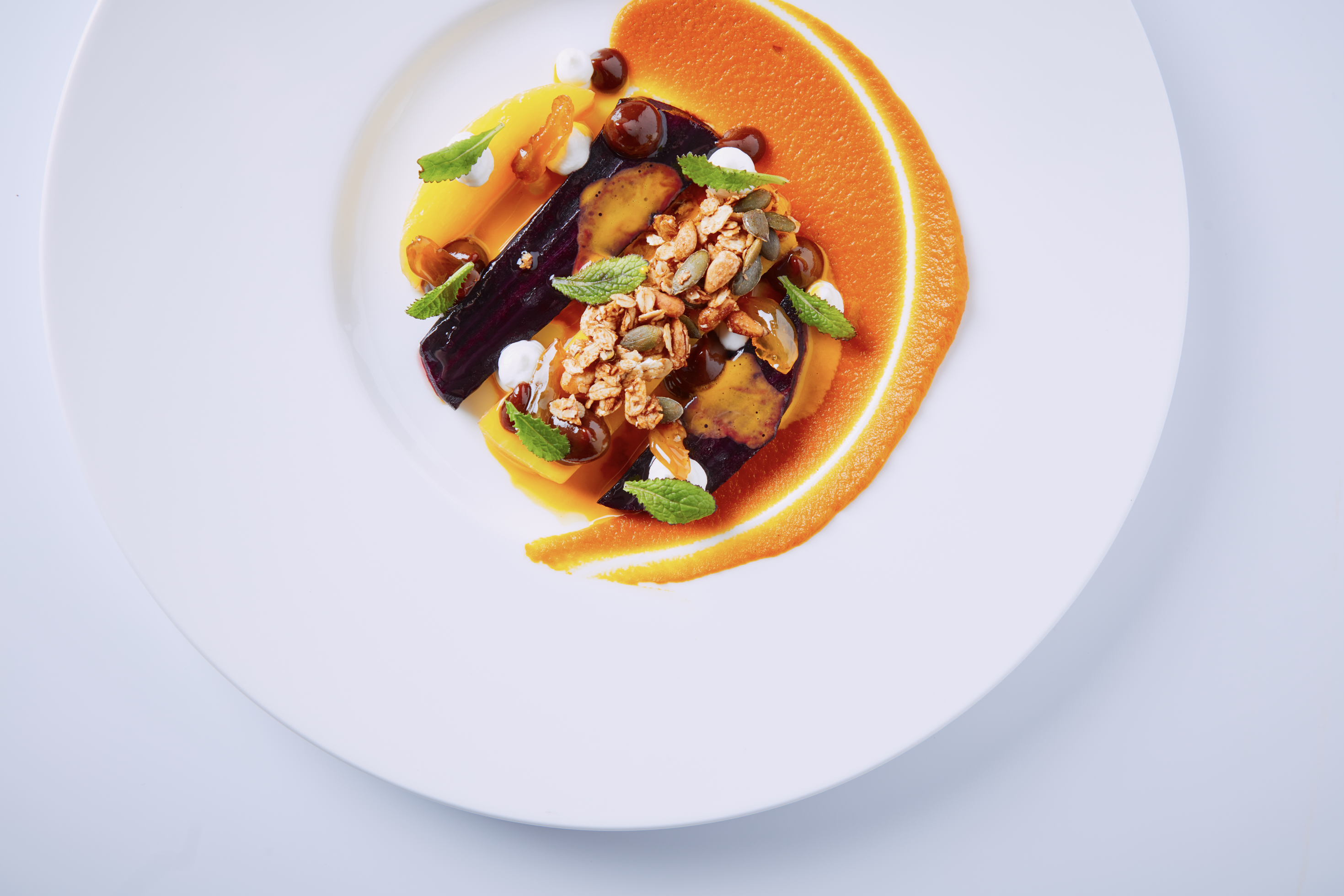 Discover our a la carte selection, prepared by celebrity chef Marek Fichtner. His many years cooking abroad combined with his love for traditional Czech food has given birth to his unique style, where his dishes consist of traditional local pork dishes to exotic foods such as an avocado and mango salad. Everyone is destined to find their particular flavor on this delightful epicurean journey.
Augustinian angelic cocktails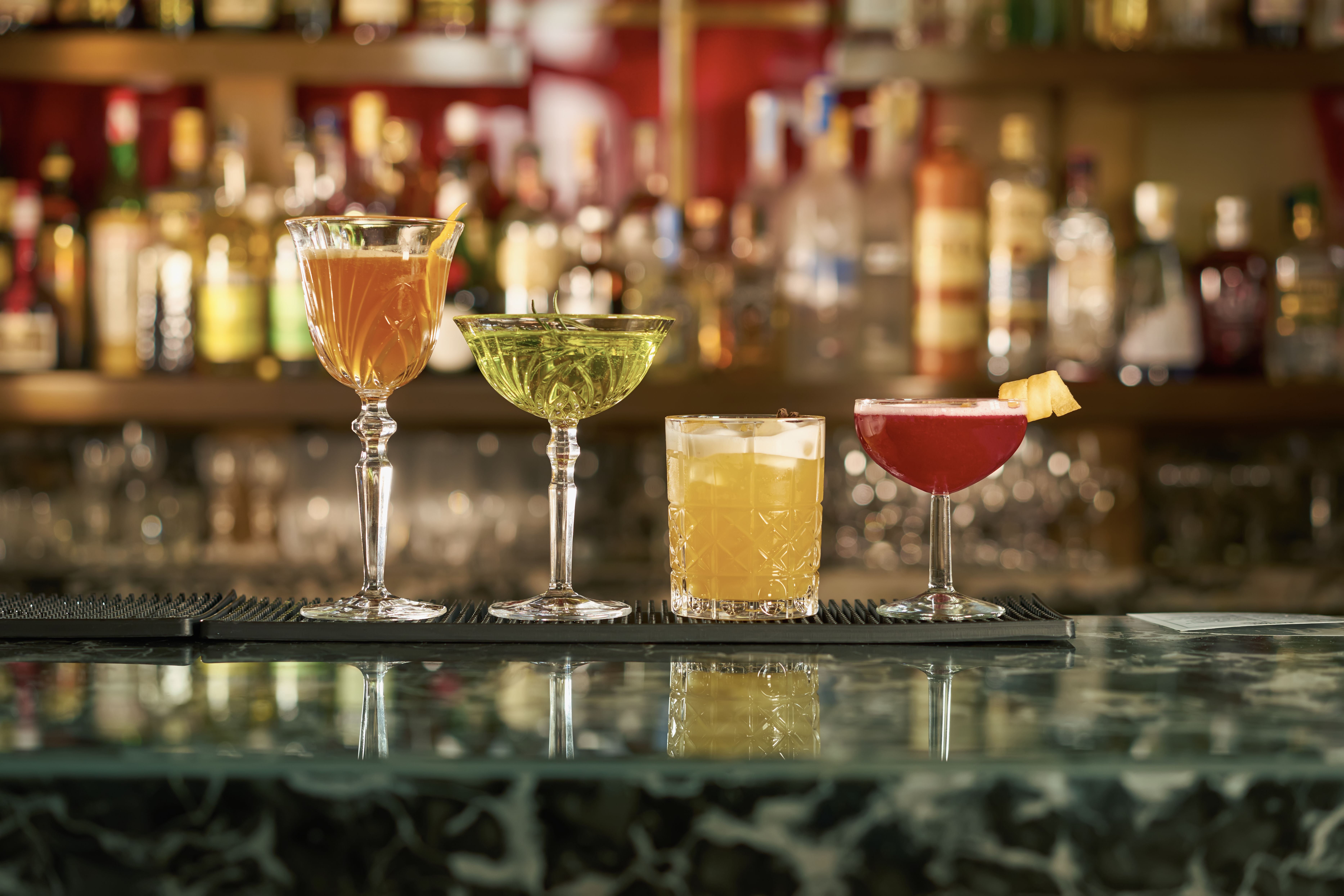 Inspired by the Angels' Fresco
Signature creations of our head bartender are inspired by the recently restored baroque ceiling fresco in the Refectory, a floor higher, from the 18th century.
There are four Angels represented on the fresco: Michael, Gabriel, Raphael and Jophiel. Each one of them wears a cloth of different color and carry different items: Baculum, Liber, Cingulum and Galericulum after which the cocktails are named. It's definitely worth going and seeing the fresco with your own eyes.
Opening hours:
Monday - Sunday
17:30 - 23:00
Reservations at +420266112282
Reservations are recommended.
Monday - Friday

6:30 AM - 11:00 PM

Saturday - Sunday and bank holidays

7:00 AM - 11:00 PM