Executive Chef & his Culinary Team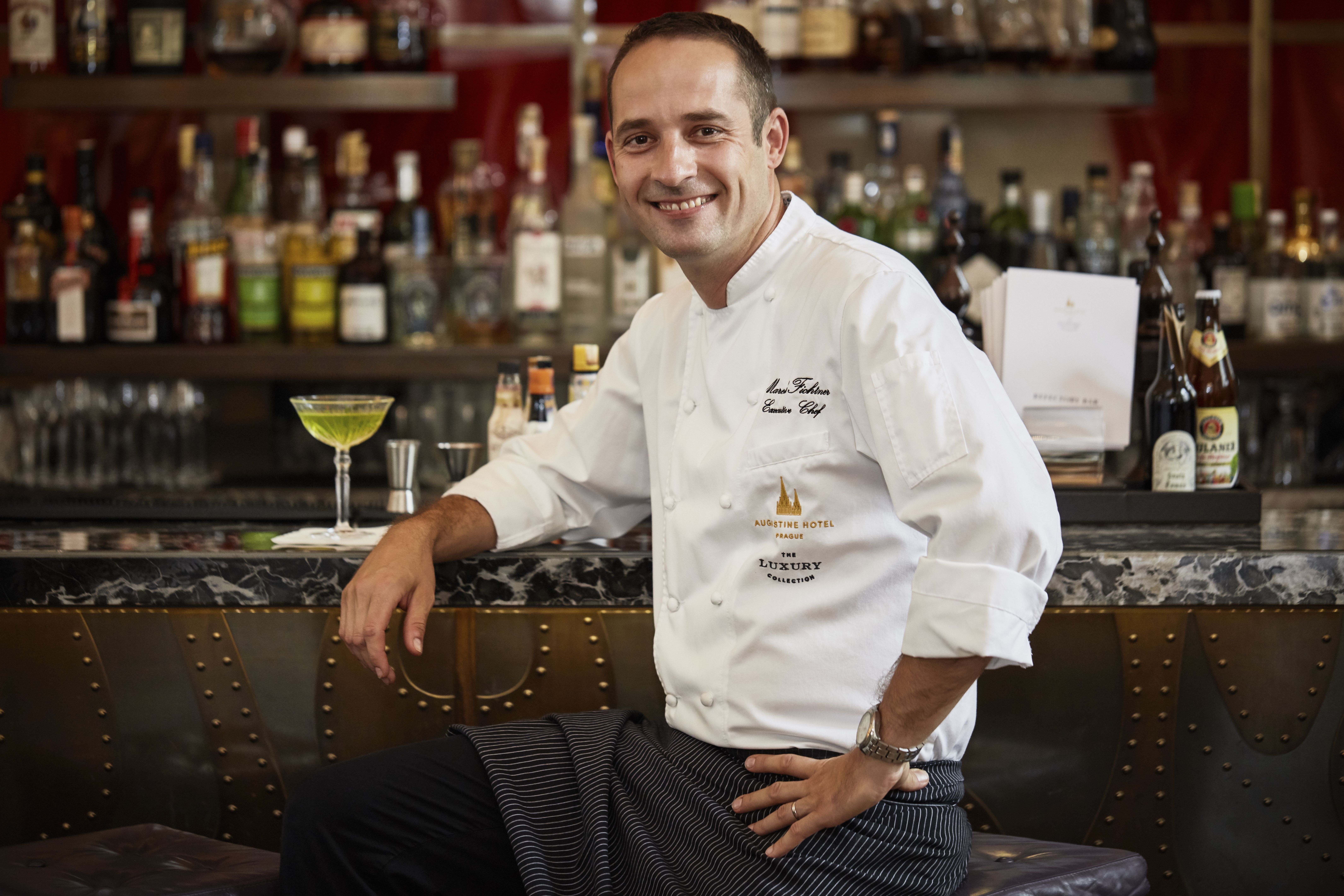 "I was always tempted to work abroad, so when I got the possibility to work in Heidelberg, Germany there was no doubt about it. After that travelling became my passion and I did not want to return home.

Receiving the possibility to work on the ocean cruises was the best what could happen to me in that time and I stayed on board for seven years."
This is how Marek Fichtner describes his begining in the hospitality industry.
On the first cruise with the base in Germany, he started to work in 1997. Three years later he became Executive Chef of five ships from Celebrity Cruises with the base in Miami. On the Flagship "Constellation" he was cooking for 2500 guests. In the year 2005, he moved to Saudi Arabia and started as Chef de Cuisine in the most prestigious hotel in Rijad – Al Faisaliah.
After two years Marek moved from the orient to an internship to Denmark, Kopenhagen to the restaurant Noma, which belonged already in that time to the top ten restaurants in the world. From there he collected many recipes and the philosophy to use only fresh ingredients from the local market. Switzerland followed and in 2008 he returned to the Czech Republic as Executive Chef for the Le Grill restaurant in the Kempinski Hybernska Prague, which opened that year. Marek's vast experience has also convinced the Embassy of the Czech Republic, which cooperates with Czech Tourism to address him in the preparation of a menu for the Czech Gastronomy week in Brazil and Mexico.
As of 2014, he has joined the Augustine Restaurant team, and it's here and only, where you may taste his fantastic culinary art. On top of that, he is featured in a culinary show MasterChef as a juror!
Monday - Friday

6:30 AM - 11:00 PM

Saturday - Sunday and bank holidays

7:00 AM - 11:00 PM