Augustine Cake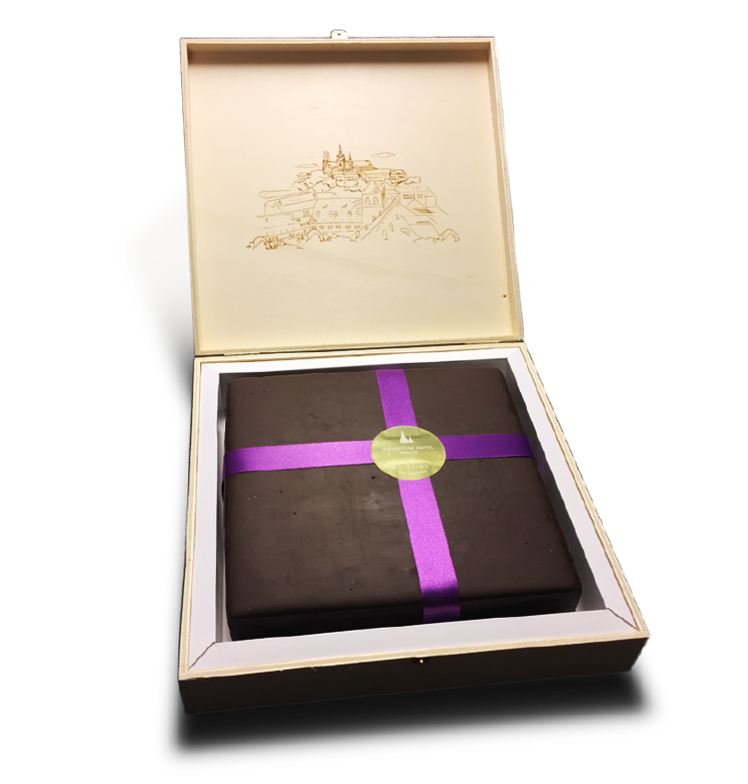 Take a piece of Augustine home with you! Augustine cake is made out of high-quality ingredients, delicately wrapped in an engraved wooden box and is ideal as a gift.
The key component is 67% chocolate Michel Cluizel, containing carefully selected cacao beans from Vila Gracinda plantation on St. Thomas island, sometimes also called the Island of Chocolate. This chocolate is rich in fresh fruit and herbal flavors.
The specific taste of our cake is also reached by locally grown blackcurrant, from which our confectioners make our homemade jam, which creates a truly harmonious gastronomic connection.
For more information and for placing an order, please contact the hotel's restaurant:
Telephone: +420 266 112 282
Ingredients:
Chocolate Michel Cluizel 67%, milk, blackcurrant, eggs, flour,
brown sugar, fruit pectin, cacao powder, butter

Allergens:
cereals containing gluten,
eggs and products containing eggs, milk and dairy products