Feel the monastic history...
Augustine Restaurant is located by the courtyard of a former Augustinian monastery and represents a harmonic combination of 700 years of history and modern design. It is exactly its location that inspired its name. The unique culinary experience you will have in historic locations such as The Refectory, St. Thomas Brewery Bar or the Sundial Garden will surely leave an impression, especially as the kitchen is led by TV personality and celebrity chef Marek Fichtner. He puts emphasis on fresh seasonal ingredients, simple yet tasty recipes and unique presentation of dishes.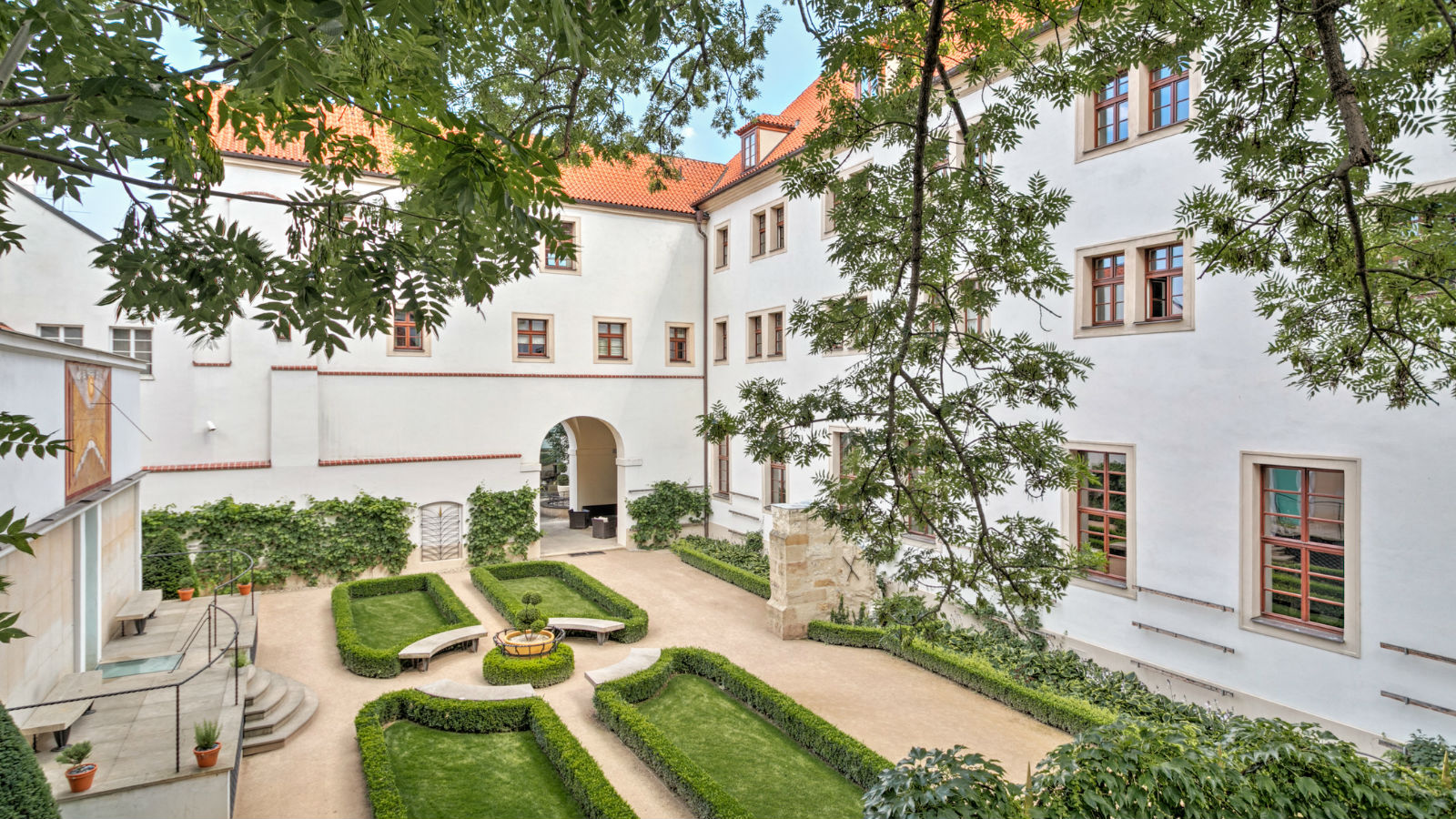 The Refectory
The Refectory, dining hall of the monks in olden times, is a historical gem. Cherubs holding the Augustinian order symbols adorn the ceiling along with the symbol of St. Augustine himself, a flaming heart pierced by an arrow: all these are originals from the 18th century. In the winter season, you may enjoy a romantic dinner in this unique venue. Czech cuisine with a modern European twist awaits you, and the degustation menu is a true gourmet delight where you will discover new flavors with every bite.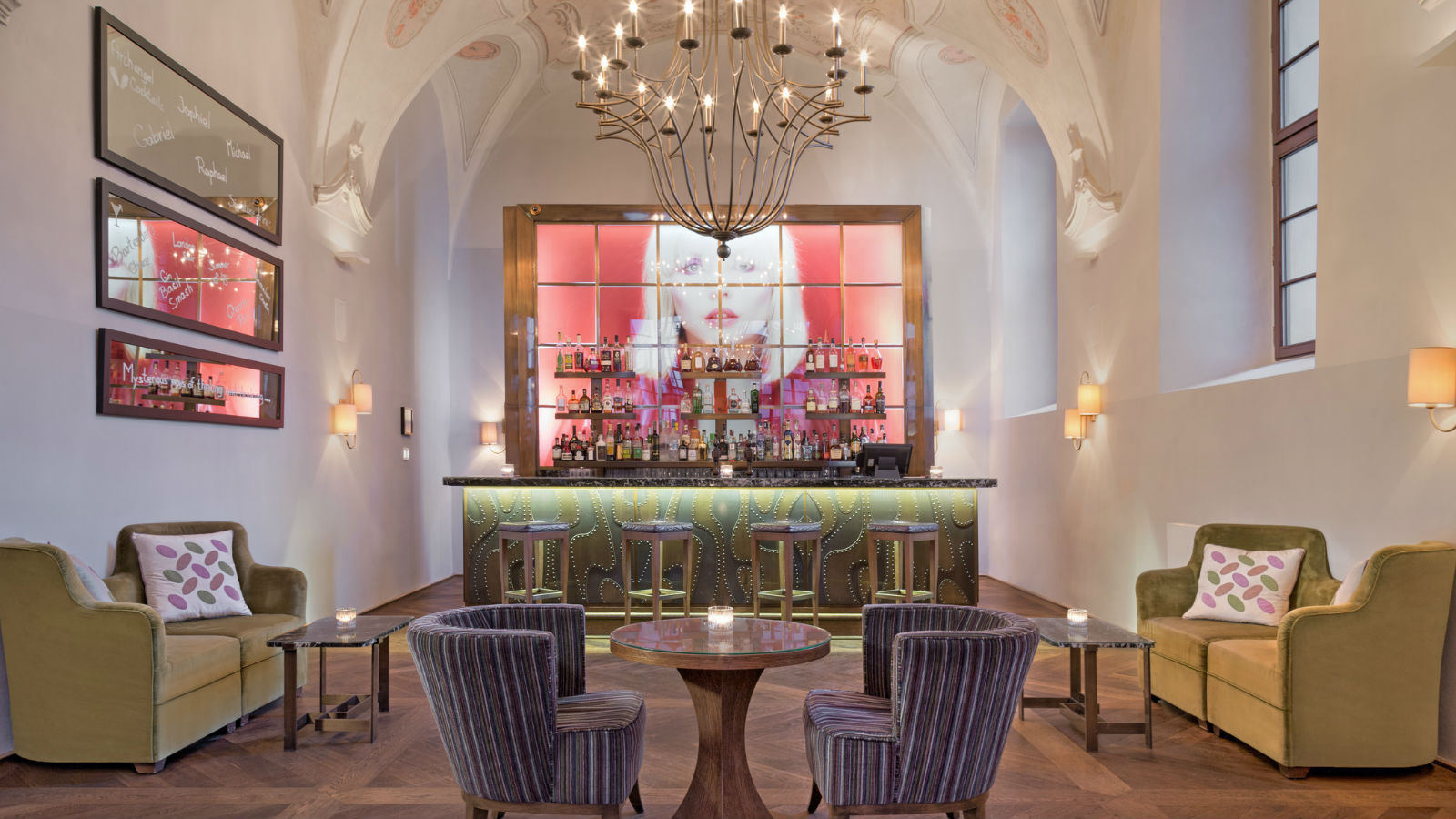 The St. Thomas Brewery Bar
The St. Thomas Brewery used to be a local's favorite for an evening sit-down and has a wonderful atmosphere: indeed, it is located in the lower floors of the hotel and is an artificial cave with stalactites and stalagmites, all created in the 18th century. This historic venue is offered for private parties usually but during this winter season it has opened its doors for you and you may enjoy a selection of cocktails, light snacks and iconic St. Thomas beer.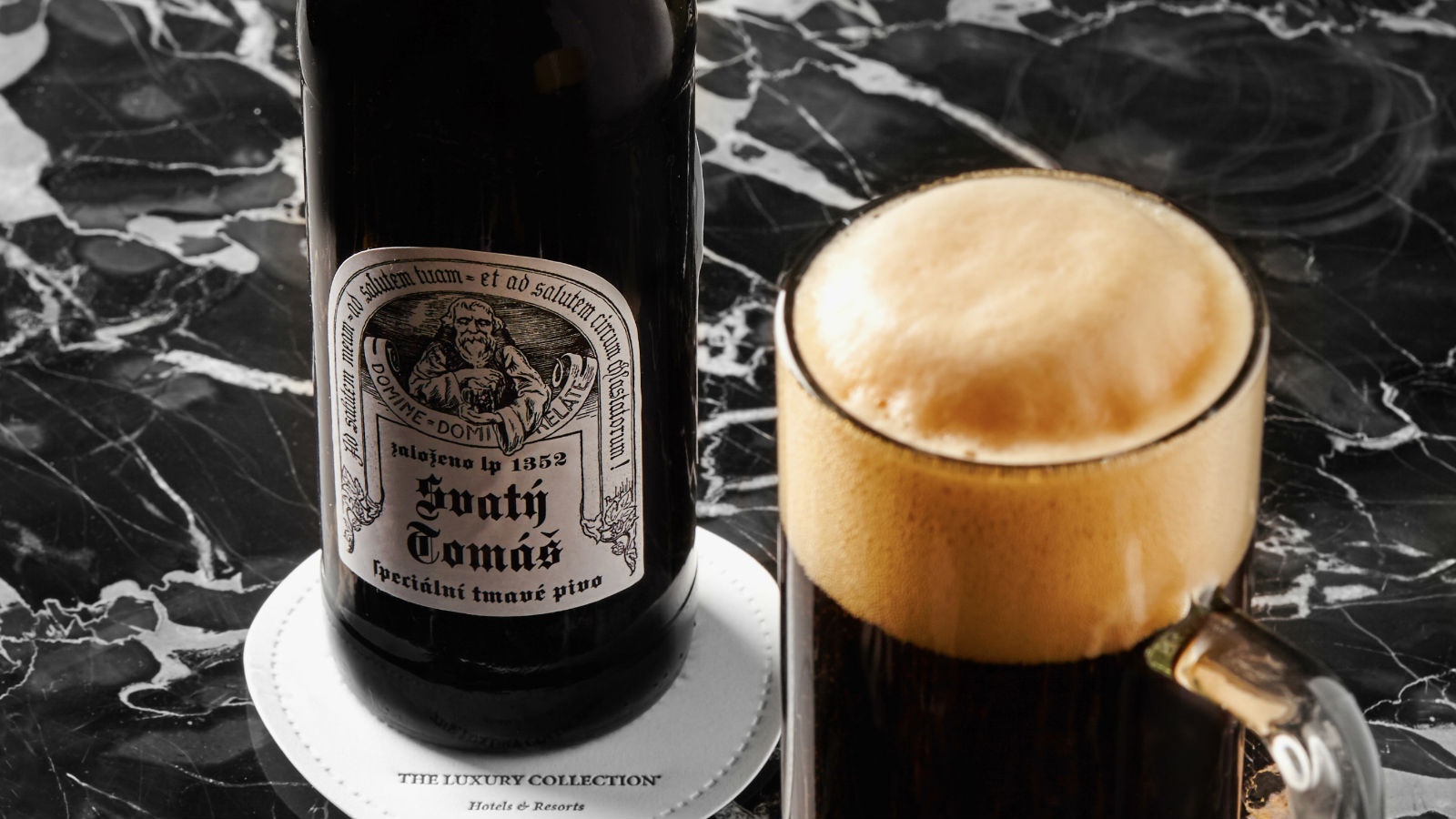 Augustine Restaurant
This modern venue with large glass windows offers a tasty breakfast selection along with our signature Midday Taste lunch menu.
Sundial Garden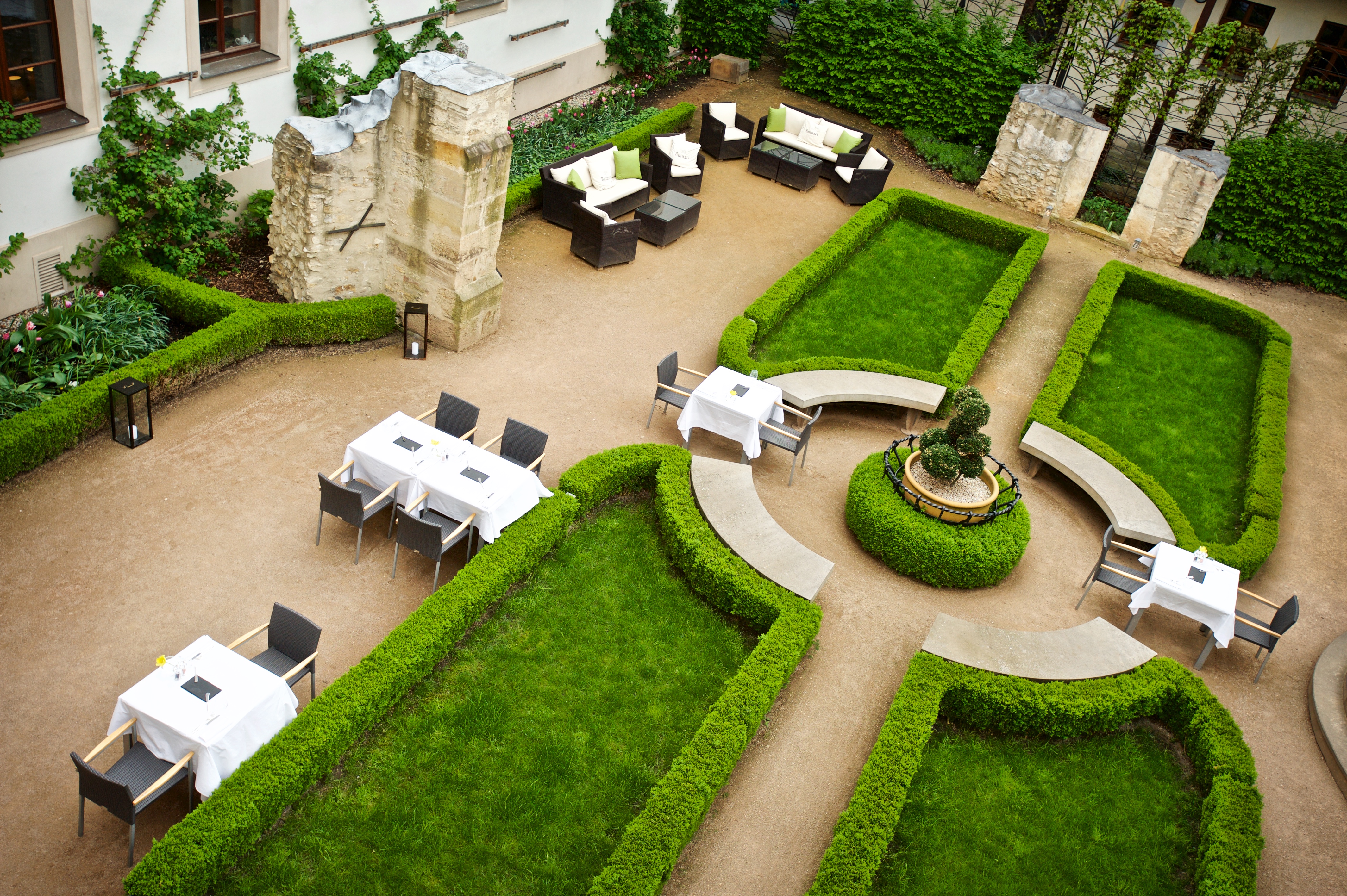 In the summer, the beautiful Sundial Garden is available for seating, decorated with ruins of the original monastery burned down during the Thirty Years War, a beautiful water fountain and an exact replica of a 16th century sundial overlooking the entirety of the seating area. Most important though is the tradition of growing our own herbs in the garden, like the monks used to, and as such another inheritance from the monastery remains well and truly alive. Soak in the warm rays of sunshine while enjoying delicious food from executive chef Marek Fichtner.
Our Vision
We humbly strive for the best...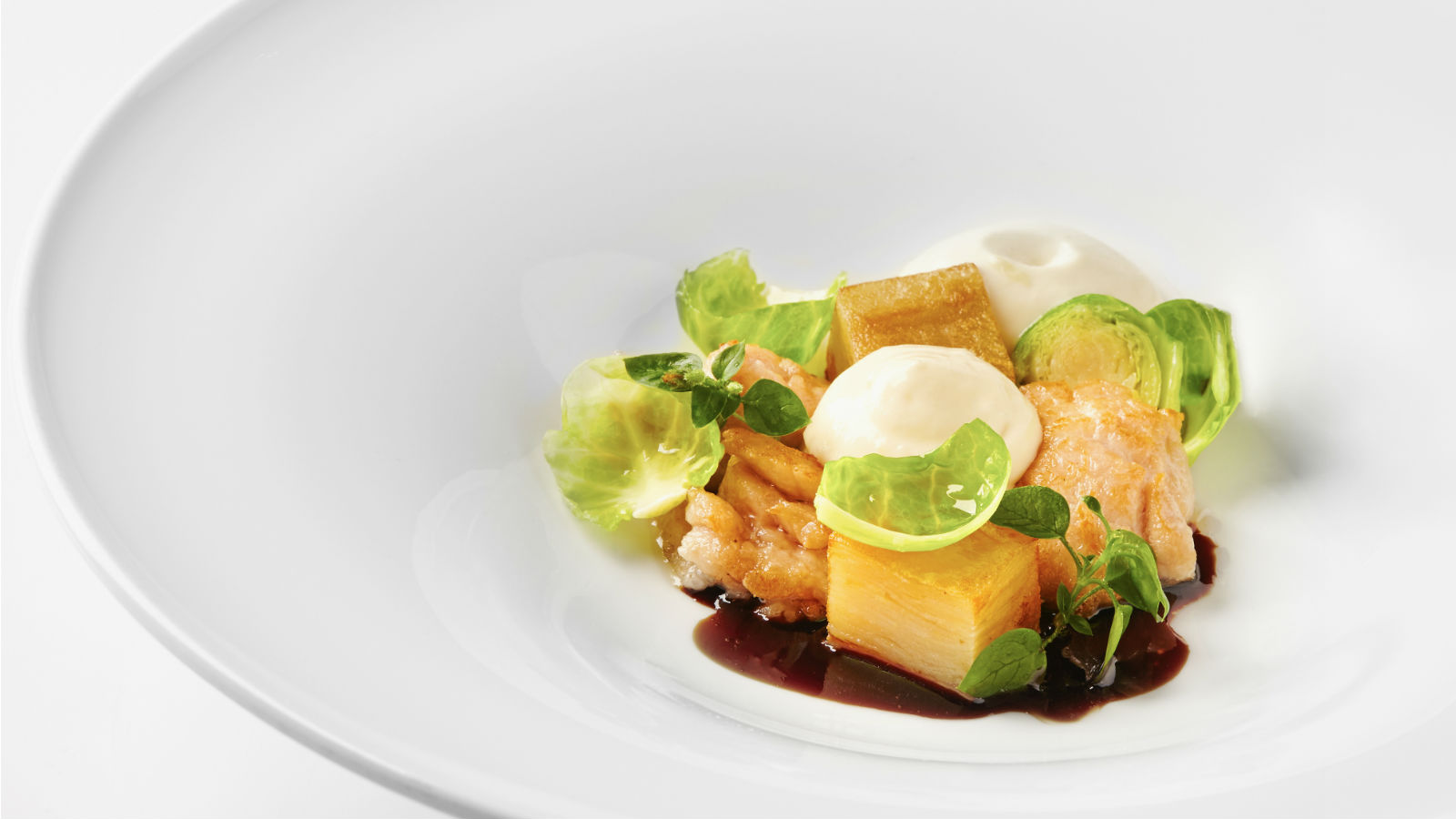 Emphasis is put on modern cuisine combined with local ingredients, as the menu is changed on a three months basis following the seasonality of ingredients. Executive chef Marek Fichtner's presentation is original and imaginative.
Hospitality environment of Hotel Augustine inspired him to link the history of the former monastery with preparing locally influenced traditional dishes with fresh approach. The most popular dish of his guests is his pork loin in St. Thomas beer sauce, the recipe of which dates back to the 14th century.
In addition to local dishes for foreign guests, a part of chef Fichtner's menu represents international dishes and specialties with more exotic ingredients. Popular is his veal tartar.
As Chef Marek Fichtner says:
"Keep it simple, but that simplicity has to be absolutely perfect."
Monday - Friday

6:30 AM - 11:00 PM

Saturday - Sunday and bank holidays

7:00 AM - 11:00 PM