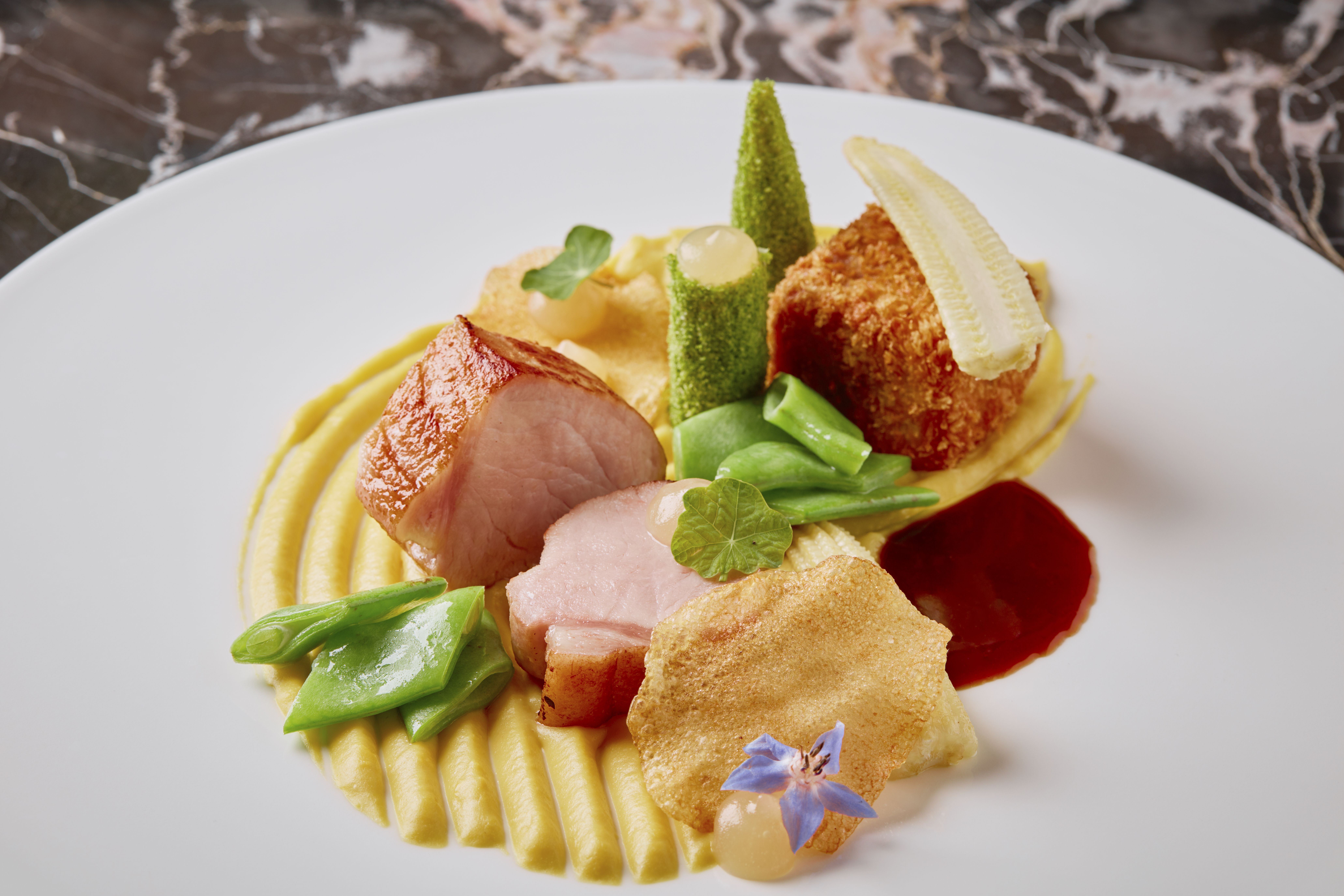 Business Lunch Menu
Two course menu - CZK 380. Three course menu - CZK 480.
To start….
Cream of Jerusalem artichokes | beef tongue | truffle oil
Pigeon leg terrine | Granny Smith apple | celery | Port wine | rye bread crumble
To follow….
Fish of the day | sweet potato purée | salsify tagliatelle | roasted yellow beetroot
Veal cheeks | Carlsbad dumpling | lila potato chips | Borretana onions
Something sweet to finish….
Homemade plum jam buns/ Tahiti vanilla sauce / caramelized plums
Assortment of European cheeses | fruit bread | chutney | nuts with honey
Beverage selection
Müller Thurgau, Vinařství Pod Zámkem, 2014 - 109 CZK
Ryzlink Vlašský, Vinařství Pod Zámkem, 2015 - 129 CZK
Rulandské Modré, Vinařství Pod Zámkem, 2012 - 119 CZK
Homemade lemonades selection - 90 CZK
Special Dietary Needs
Should you have any specific dietary requirements, including any allergies that you would like to make us aware of, please inform our staff. For more information, please ask to speak with our Restaurant Manager.