Barbecue with Marek Fichtner
Come taste something extraordinary! Our Executive Chef Marek Fichtner, also known as MasterChef from TV screens, is preparing a culinary Barbecue experience. Feel welcome to explore its taste every Thursday from 6 pm at the Augustine Restaurant.
STARTERS
******
Selection of chilled summer soups
Serrano ham, lamb lettuce, Parmigiano
Beetroot, goat cheese, rocket salad, honey dressing
Grilled vegetables, balsamic reduction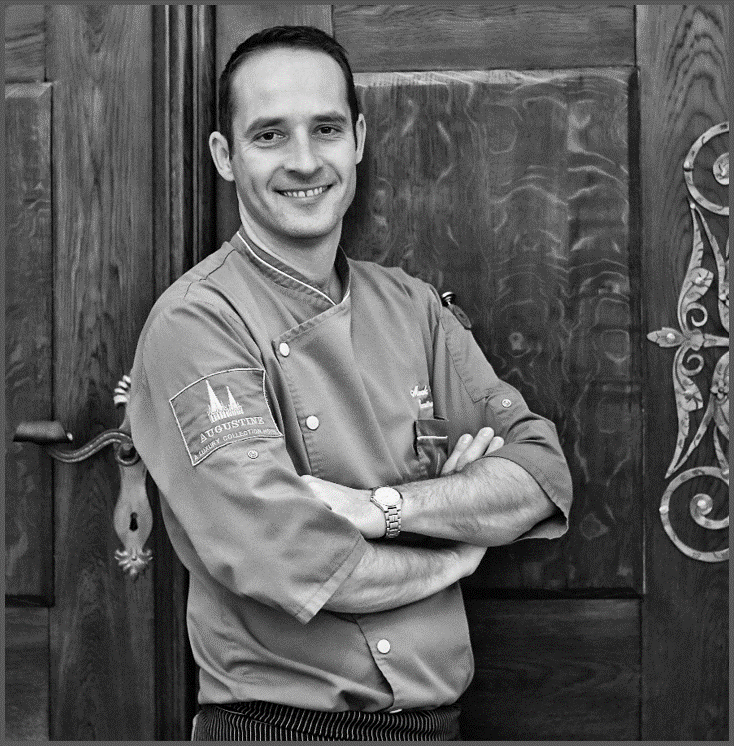 SALADS
******
Fregola salad with chorizo, artichokes and sundried tomatoes
Asparagussalad
Babaghanoush
Tabbouleh
Potato salad
Focaccia, Pane carasau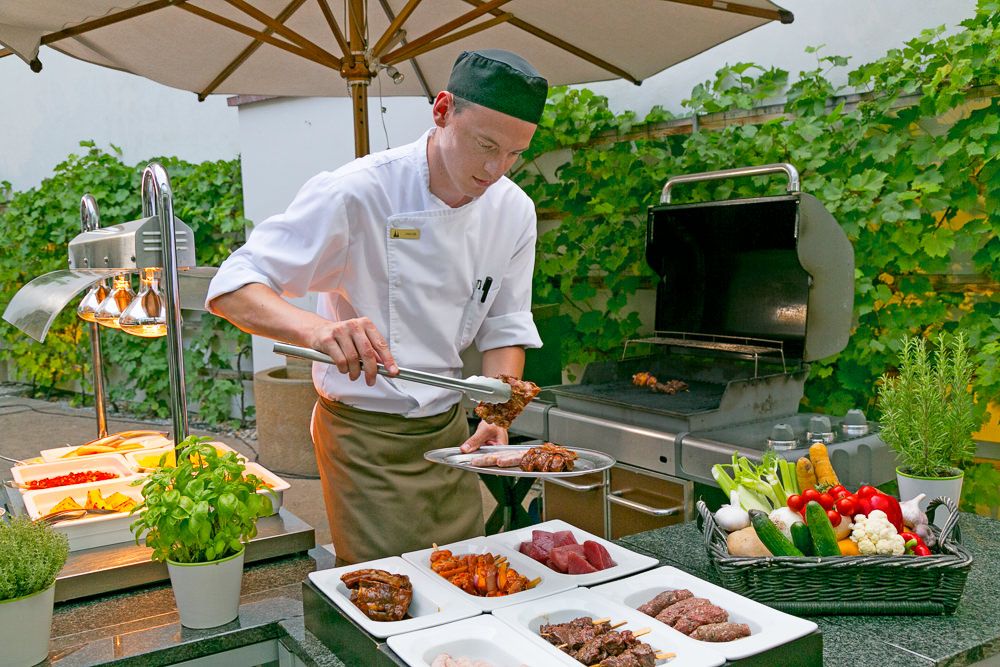 FROM THE GRILL
******
Grilled Humboldt squid tentacles
Cajun sea bass
Beef kebab
Jerk chicken skewers
Southern BBQ pork ribs
St. Thomas sausages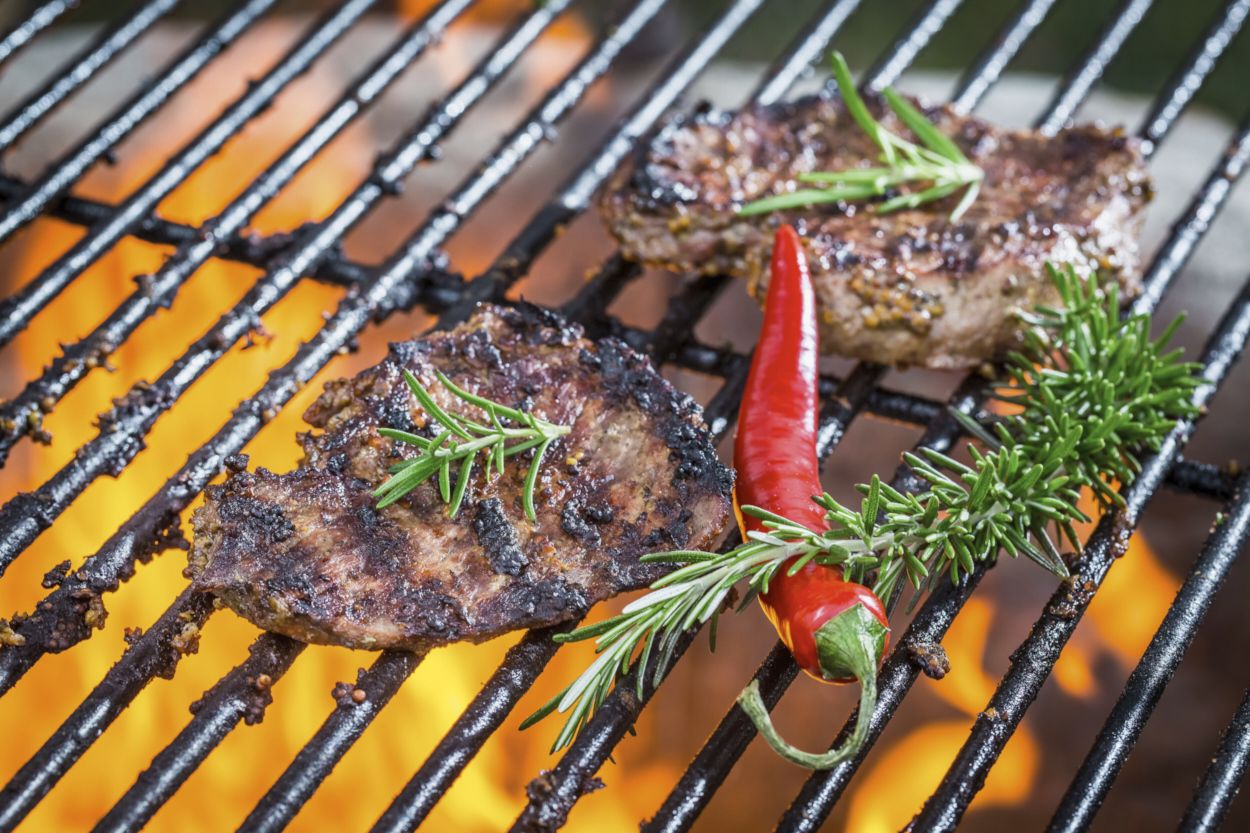 ACCOMPANIED WITH …
Button mushrooms with thyme
Ratatouille
Spanish potatoes
Green beans with savory and shallots
BBQ SAUCES AND DIPS
Aioli, tzatziki, tomato sauce, mustard, yogurt and honey dressing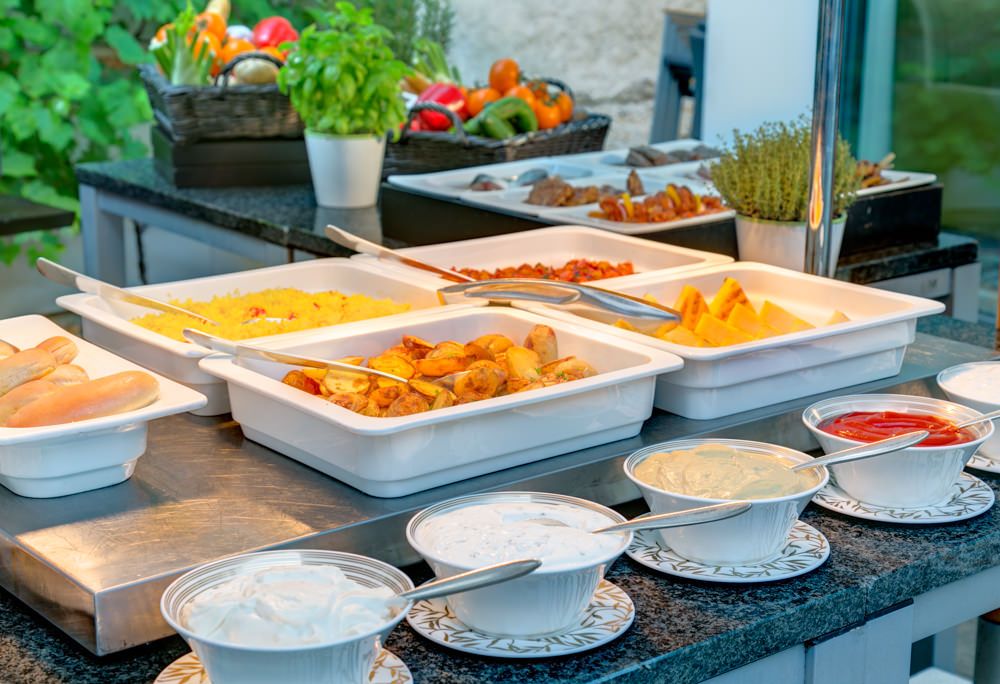 DESSERTS
******
Homemade lollipops
Lemon pie
Selection of summer mini desserts
Caramel and nut startlets
Fruit salad with vanilla and mint
Please let us know that you are coming. The space is limited.

Reservations:
restaurant.augustine@luxurycollection.com
or +420 266 112 280.
Barbecue price is 890 CZK.