Augustine Thursdays
COME AND EXPERIENCE SOMETHING EXTRAORDINARY! EVERY THURSDAY WE ARE HOSTING AN ENTERTAINMENT SHOW WITH DJ - DR. BOB WELL - KNOWN FROM RADIO SHOWS. SUMMER ATMOSPHERE VIBES, COMPLEMENTED WITH OUR EXECUTIVE CHEF MAREK FICHTNER'S CUISINE AWAIT YOU!
Let's get together and network with your friends and colleagues to the sound of great music and delicious taste of our various offers.
For every Thursday Marek Fichtner prepared for you sizzling delicacies from the grill. You can look forward to a premium selection of meat and seafood. For refreshments, we recommend tasting the chilled St. Thomas beer, and experience exclusivity of our miniature Angels' Cocktails degustation, while sitting around the lingering smells of BBQ and listening to some good tunes.
Great time and entertainment is guaranteed. We look forward to seeing you!
******
After a long week at work, we will take you away from the stresses of the city, with smoked meats, grilled seafood, cold St. Thomas beers and creative cocktails, while sitting around the lingering smells of BBQ and listening to some good tunes.
******
Savor seasonal specialties prepared by Executive Chef Marek Fichtner and his experienced team. The menu is flavored by fresh local ingredients and based on typical Czech recipes of the Bohemian region with strong accents of international cuisine. We've got lots of new options, keeping in line with the fine dining and seasonal food philosophy.
******
Both of our degustation menus offer a unique opportunity to sample the full range of our Executive chef's repertoire, both are designed to take your taste buds on a journey across the country and with each course comes a specially selected wine revealing the best of the Augustine Restaurant.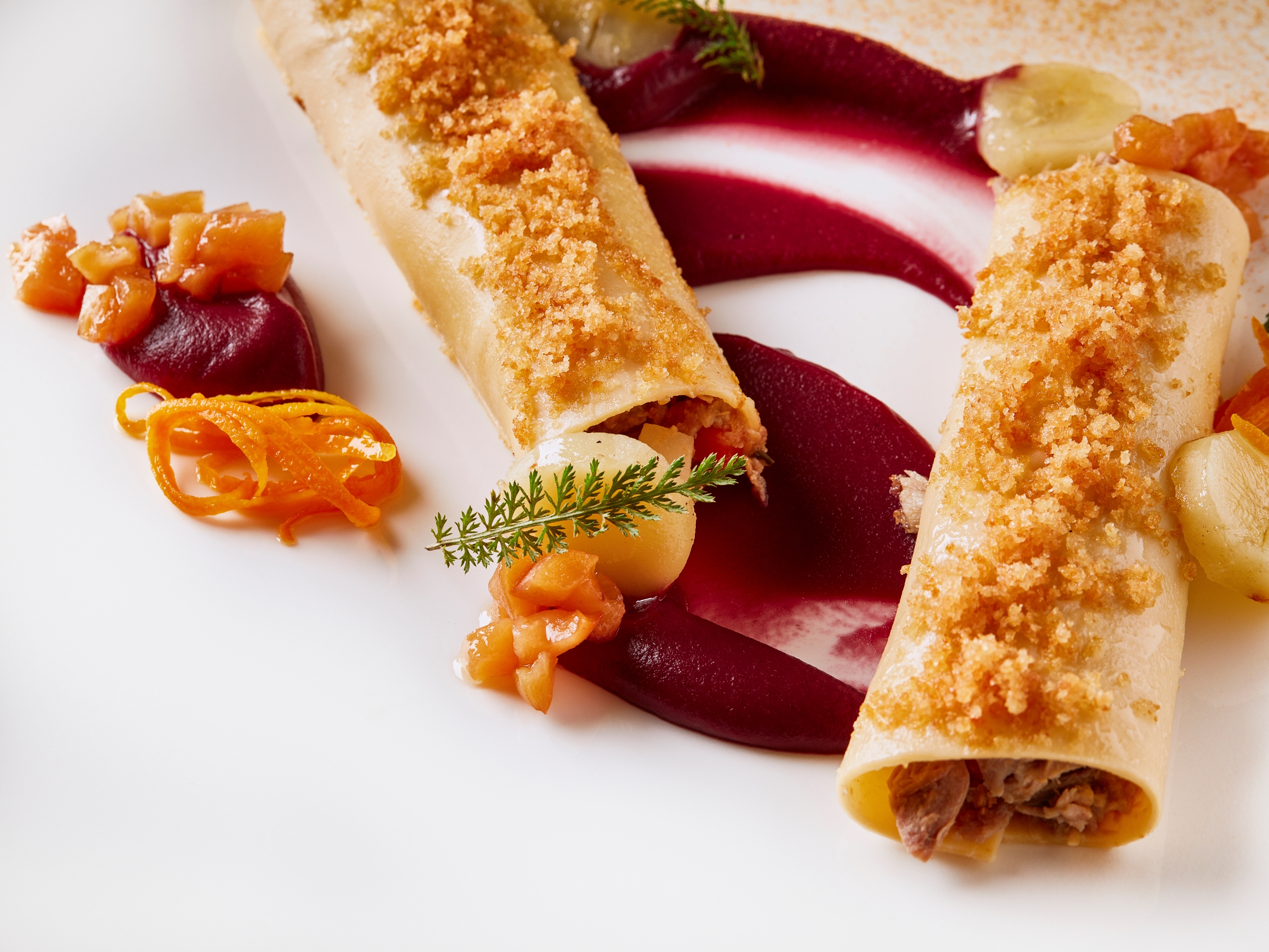 Offer valid from Monday to Friday 12am - 3pm
Come to Augustine Restaurant and taste our delicious Seasonal Lunch Menu created by our Executive Chef Marek Fichtner and his team using the freshest seasonal ingredients. Learn More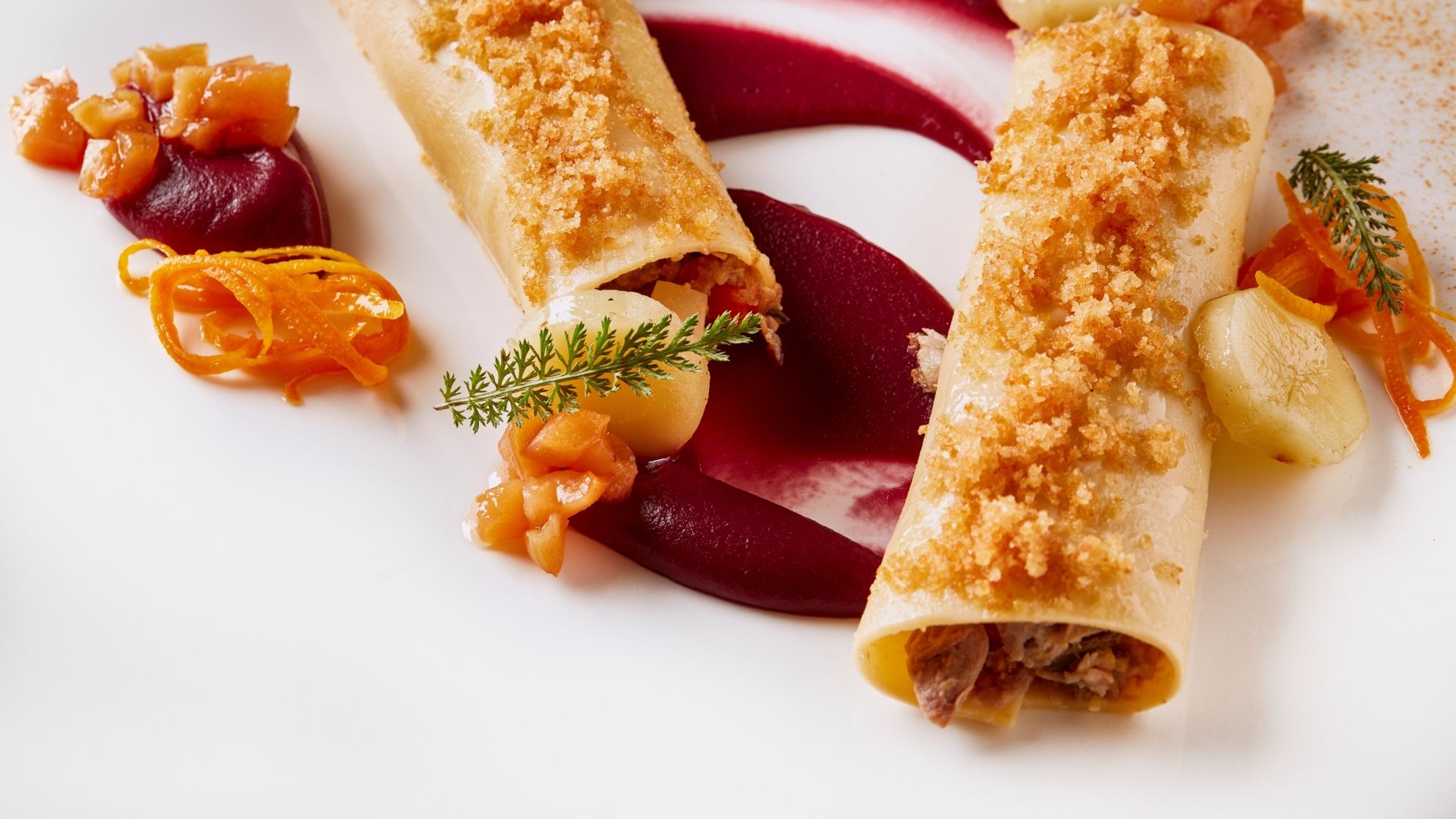 Seasonal Lunch Menu
To start….

Cream of chive | ravioli | guinea fowl confit


White asparagus ragout | butter puff pastry | poached egg | truffle emulsion


To follow….

Fish of the day | white asparagus risotto | marinated green asparagus


Veal fillet | Riesling sauce | sweetbread | crushed potato | spring onions | broccoli


Something sweet to finish….

Vanilla cheesecake | butter cookies | white chocolate | black currant


Assortment of European cheeses | fruit bread | chutney | nuts with honey

2 course menu 380 CZK
3 course menu 480 CZK


Lunch Menu
Offer valid from Monday to Friday 12am - 3pm